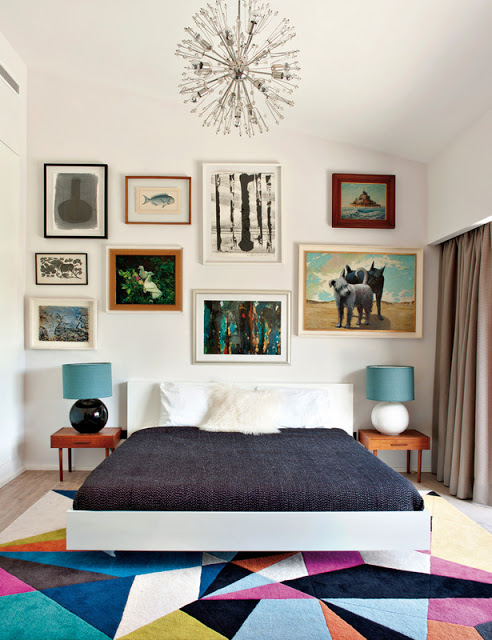 Making bold design choices in the bedroom today! Two rooms with very different design aesthetics but with one thing in common…bold design.
In the first picture above, a geometric colorful rug makes an eye catching statement. Below, a huge brightly colored suzani (Persian decorative tribal textile) is draped along the walls surrounding the bed…acting as a headboard of sorts.
What do you think of these two bold choices…like one or the other better…?
So which of these rooms do you prefer? Which bold design choice might you be willing to try in your bedroom. I'm having a hard time deciding but I think I might pick the second photo with the suzani fabric on the wall…there is something quite cozy about the look.
Please weigh in. Choose your favorite!
Happy Monday!
xo
Coco
Photos: Elle Deco Spain