What I love, love, love about using Caesarstone quartz countertops is how easy it is to upkeep! The surfaces require minimal maintenance, which means these counters will look like new for years and years to come! This is way different than a marble countertop because water plus marble can be a nightmare, even if you have it sealed properly! If you're a perfectionist, having high-maintenance countertops is not the choice for you. For quartz surfaces, a gentle cleaning with soap and water or a mild detergent will do the trick. Plus, you don't even need a wax or seal to maintain a long-lasting luster! Caesarstone a ton of options that are durable, non-porous, and scratch and stain resistant. Win, win.
Not to mention, Caestarstone was the first quartz surfacing company to receive ISO 14001 certification (a global standard specifically for environmental protection), ISO 9001 (quality management standard), NSF (public health and safety) certification, and the respected Good Housekeeping Seal from Good Housekeeping Research Institute. Their commitment to protecting the environment is super admirable and I am proud to partner with them in that effort!
Anyhoooo… now the dilemma is which style to use in the kitchen. I know I want white counters with distinctive veins that mirror natural stone. My bestie AM is remodeling her guest house and turned me onto Caesarstone's White Attica (which is pictured in the image at the top of this post). I like the dark contrasting against the light background. I also looked at Calcutta Nuovo, which has a bolder more dramatic pattern. However, in this case I think I'm going to go with Statuario Maximus… I thought the background was closer to the white I was looking for, and the pattern is more bold.  I went to a local tile shop here in Los Angeles and saw a bit of it installed and loved it!
The stove wall includes a super long counter top on either side of the range. I am considering potentially using Caesarstone Statuario Maximus all the way to the ceiling as a counter-to-ceiling backsplash.
I am using the Pure White for bathroom counters throughout the house. But now I am thinking again about that White Attica for the kitchen. Arghhhhh, what should I do?!
The design dilemmas continue.  But there is just no time to mull over all these choices. I could spend weeks and weeks going back and forth on selections. SFJ from Better Shelter, my partner on this project, goes dead pan as I deliberate. He is very decisive. I am not. I did not get the decisive gene from my parents. Oh well.
Okay… with that said, I am sticking to Statuario Maximus (not shiny and polished) for kitchen and Pure White for baths!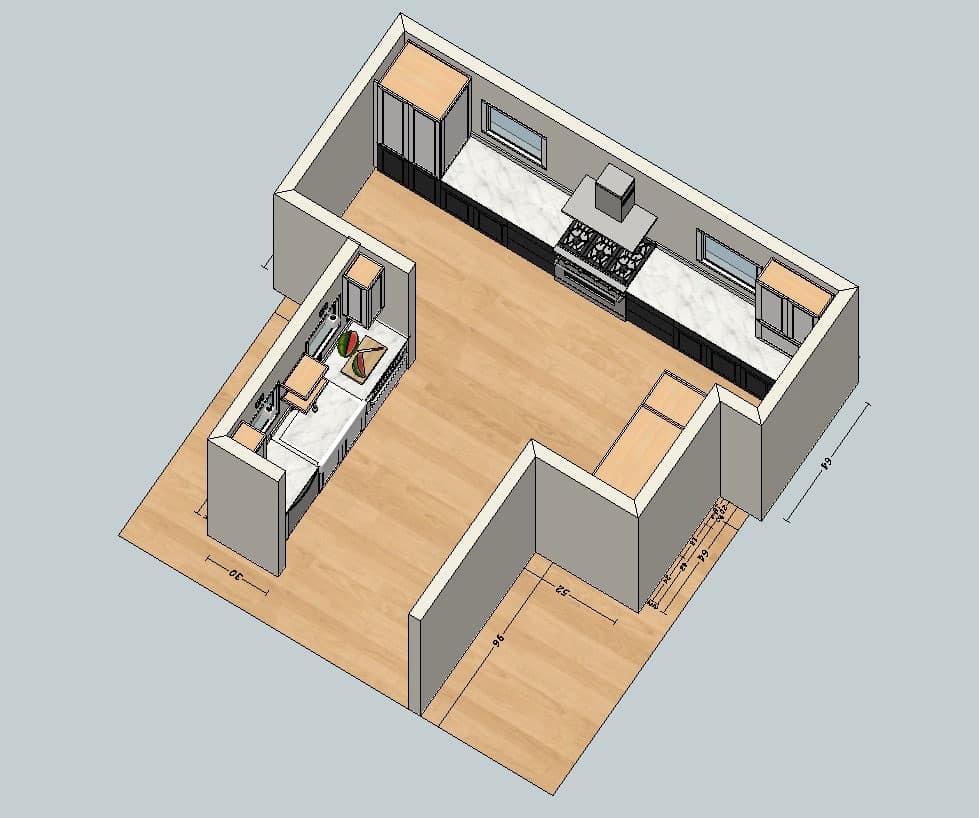 I simply cannot wait to see how this all comes together! Hope to show you soon!
xo,