Discovered an interiors blog this weekend called Chris Loves Julia.  When looking at my blog traffic statistics, I noticed that a few people were clicking to my blog from theirs.  So I had to check out it out.
Turns out the blog is about a couple who does DIY projects on their home.  Hats off to anyone who can take on do-it-yourself home improvement projects and see them all the way through!
One of the projects this couple took on was transforming their living room.  The after is this dark paneled living room above.  It seems, the couple (Chris & Julia) got some inspiration from this photo I had posted below awhile back on dark rooms!
The couple wanted to make a dramatic statement in their then lavender living room…they bought the supplies and then did it themselves…see the transformation below.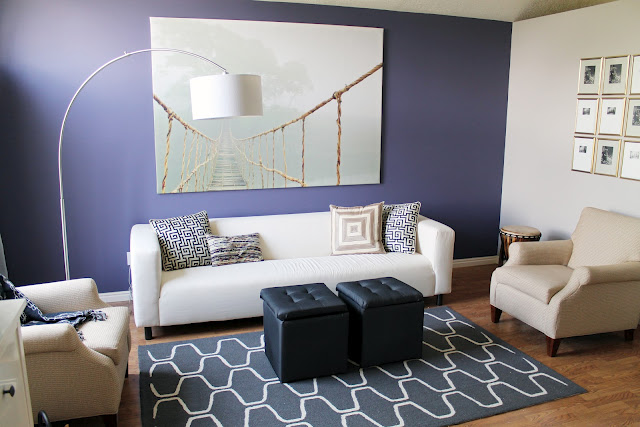 BEFORE – Chris & Juia's living room – neutral with a graphic rug and a lavender or purple feature wall (above)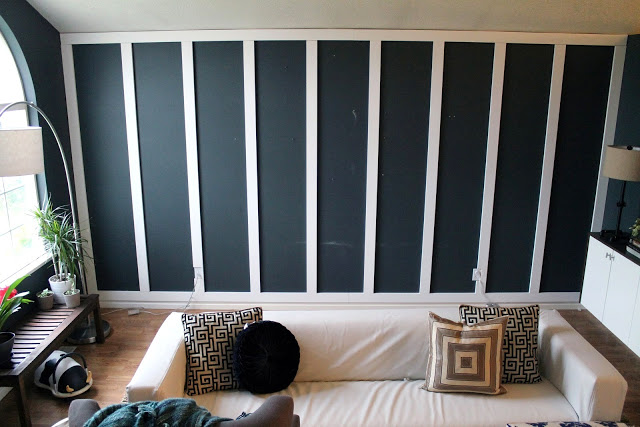 DURING – The couple took it upon themselves to create their own high design paneled wall…it started with painting the wall  a matte finish charcoal gray then framing out paneling with wood boards. (above)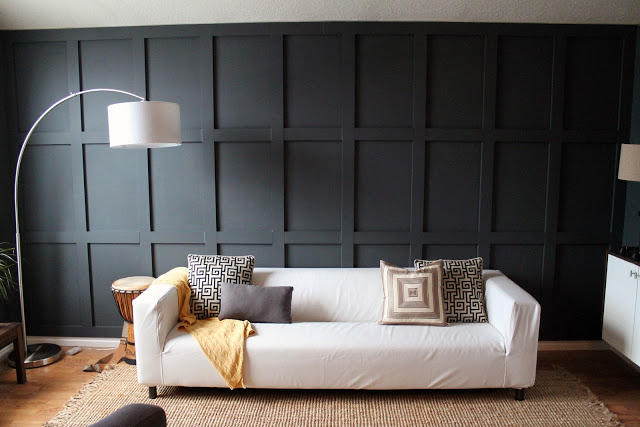 AFTER – The white sofa now pops against the dramatic dark wood paneled wall! (above)
What do you think about this wall before and after?  Do you like the end result?  I do.  I think it is fantastic!
The project took them two days and cost $117!  Nice work Chris & Julia.
To see more on their project, click here.
Happy Monday!
xo
Coco