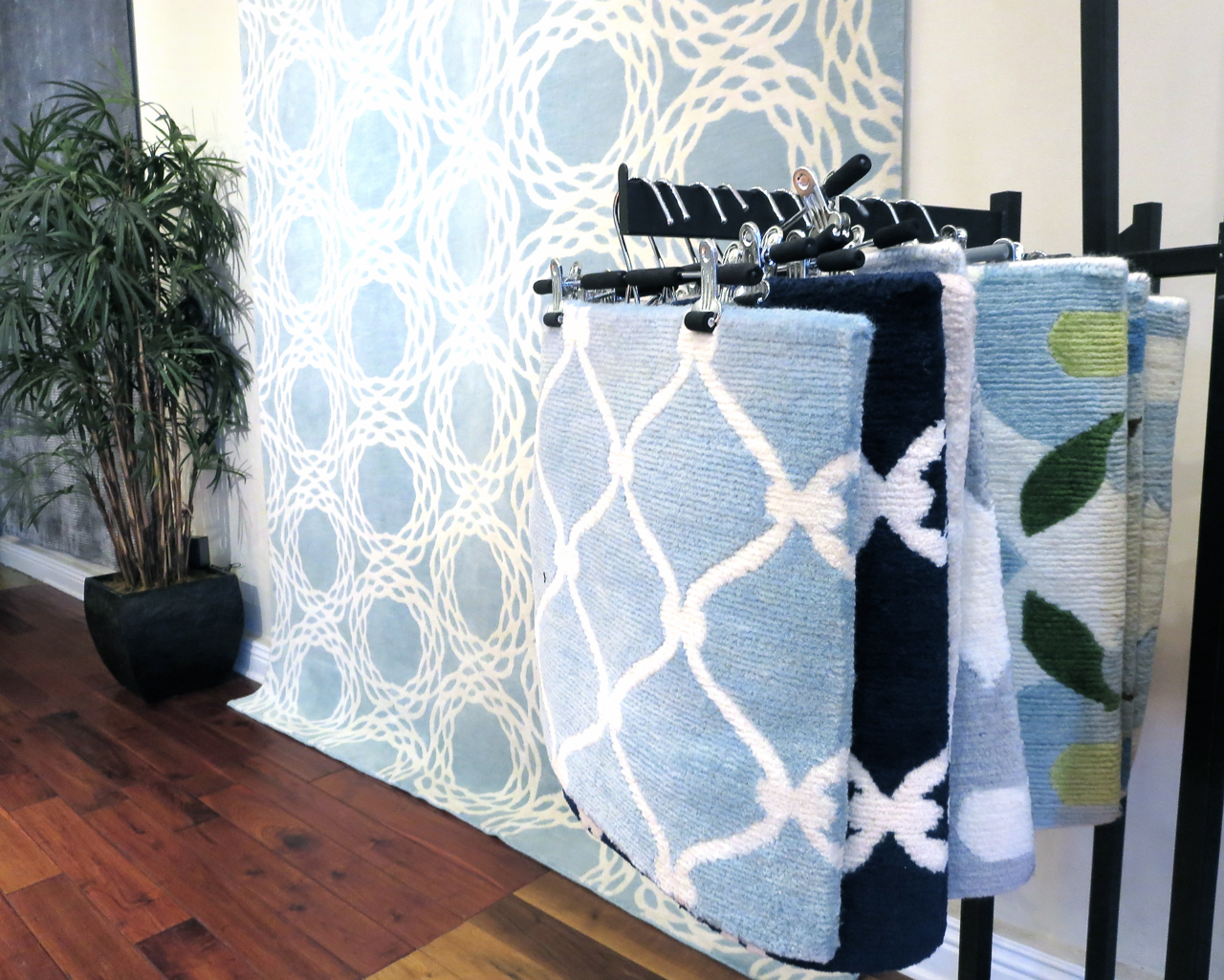 COCOCOZY rugs on display at a showroom in the heart of the design district in Los Angeles/West Hollywood (above)
The COCOCOZY rug collection is now carried by The Rug Affair – located right on La Cienega Blvd's design district here in Los Angeles.  Wooohoo!!!
Last week, I stopped in at The Rug Affair and had a nice chat with owners Barry and Dina Amiri. while gazing at one of my huge COCOCOZY Oxford rugs in light blue hanging on the wall!  Always so exciting to see any of my collection on display. The Amiri's were just so nice and so knowledgeable about all types of rugs.  They have seen a lot of rugs over the years so I was honored to know they had chosen to carry COCOCOZY in their showroom.  Barry said he really loved the Indo Tibetan hand knotted wool construction of my rugs and thought the designs worked for his California clientele.
The Rug Affair showroom has been opened since 1980.  Originally they carried mainly antique rugs (Barry is a certified antique rug appraiser – one of two in California) but now they carry a handful of new rugs including the COCOCOZY for Capel Rugs collection.  Barry and Dina told me the rugs have been doing well with their Los Angeles interior design community. In fact, the huge blue Oxford rug on the wall had already been sold.  It was so nice to hear!
Always so exciting to see my COCOCOZY rug collection on display.
COCOCOZY Oxford rug in light blue on display (above)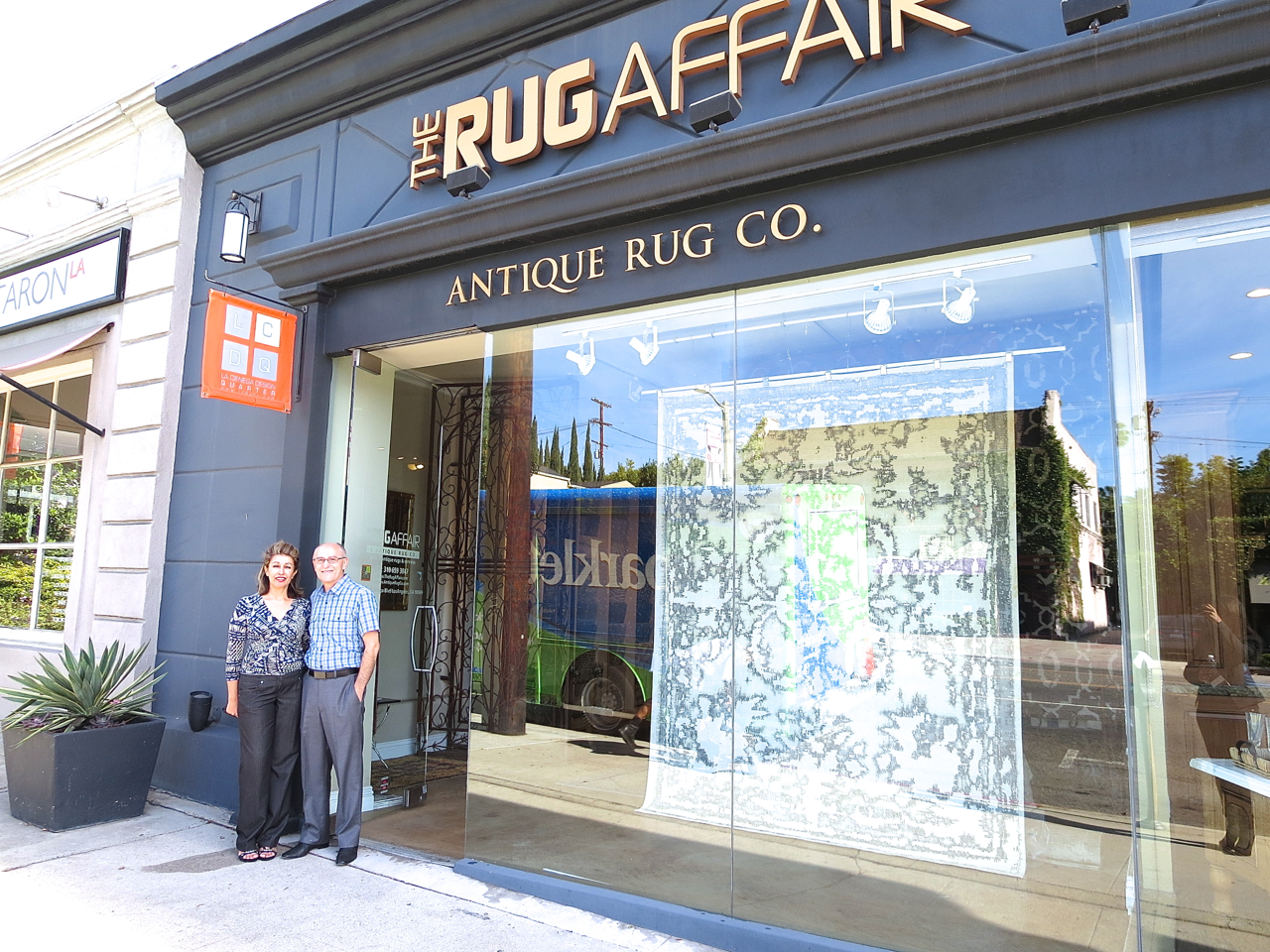 Owners Barry and Dina Amiri outside their showroom on La Cienega Blvd (above)
So nice meeting Barry, Dina and showroom manager Bo!
Thanks to Gil Flores at Capel and associate Cynthia Cady for introducing COCOCOZY to The Rug Affair! Couldn't be more thrilled.
If you are in Los Angeles, stop in to put a hand on a COCOCOZY rug and to meet Barry and Dina – they are just the nicest and most welcoming!
928 ½ N La Cienega Blvd
Los Angeles, CA 90069
Tel: (310) 659-3849
Email: [email protected]
Hours:
Monday – Thursday 9:00 am to 6:00 pm
Friday 9:00 am to 5:00 pm
Happy Tuesday!
xo
Coco
P.S.  Carpet One of San Ramon carries COCOCOZY – More new COCOCOZY rug showroom news…if you are up in Northern California in Contra Costa County, Carpet One of San Ramon also carries the  COCOCOZY rug collection as well.  They have a full display of all of our rug samples to look at for your next design project!
Photos: Coco of COCOCOZY