This bedroom belongs to my best of friend AM and her hubby JE.  It is their master bedroom in their lovely East Hampton weekend house.  I was in New York on Friday for my annual December visit and then we took a trip out to the Hamptons to hang at their recently finished home!  A lovely weekend spent with my dear friend and her family.
Anyhoooo….AM decided to use COCOCOZY Wauwinet fabric and pillows in turquoise to accent her main bedroom.  In the spring, she had ordered yardage of this cotton collection pattern from me for roman shades and then she had her sewing person make window blinds out of it.  As I have mentioned a million times, it is always so much fun for me to see the COCOCOZY textiles collection at work in a home.   Makes me so proud and excited to see my company's work in use.  Especially exciting when your best of friend decides to use it in a key room in her wonderful home!  Made my day!
My Turquoise & White Collection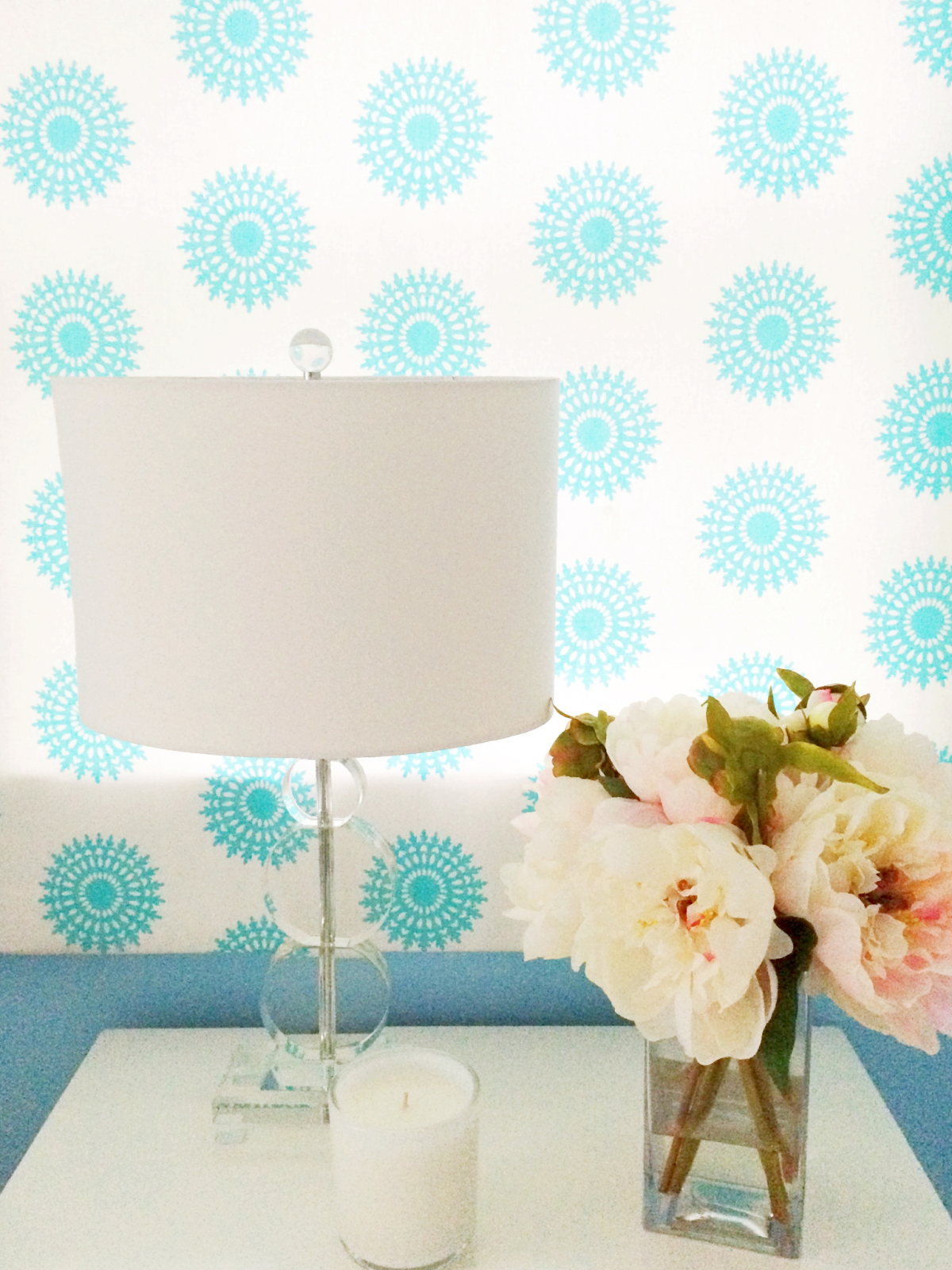 Love our Wauwinet pattern…it also comes in a 20″x20″ linen pillow with large scale embroidery…other shades of blue to consider too!
Named the pattern after a place in Nantucket. The playful cheerful pattern in bright colors reminds me of the beach and happy times.
P.S.
Went ice skating this weekend in East Hampton with AM, her friend MR and all of their kids. The kids were all playing at the house so I told them if they got going I would put on skates and do a few flips and jumps. Needless to say, my skills on the ice are not quite top notch. I hobbled around the edge of the rink…coasting here and there…I took skating lessons years and years ago (never at the flip and jump phase but I could make it around a rink nicely and skate backwards and do a small turn here or there)…but unlike riding a bike, I clearly forgot. MR's 7 year old son raced by me at one point and said "I thought you said you could do jumps and flips?"