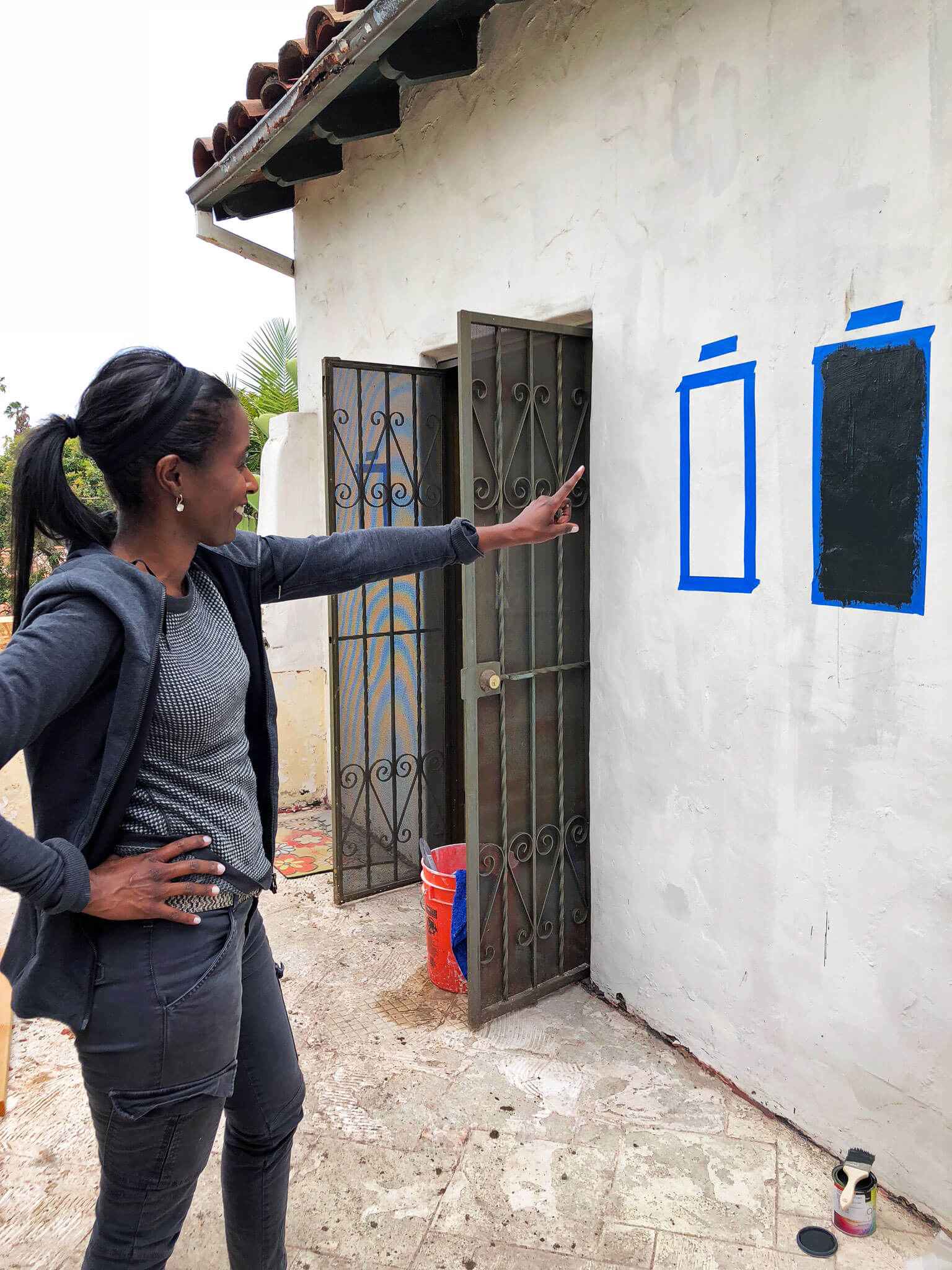 Anyhooo… first step of the paint process is picking the exterior paint. I bring up Steve because he has always been the person I look to for home remodels and because his own home is the inspiration for the colors of the design house.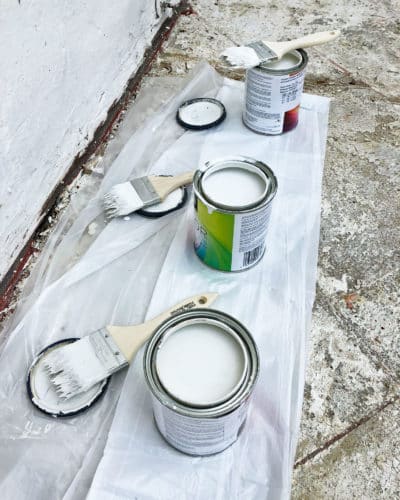 The vision: slightly off white with black trim and maybe just maybe a colorful door in a blue and or green shade. I was in Claremont, the town where I spent my preteen and teen years, and I ran across a darker colored Spanish style/Mediterranean inspired home and I nixed that as option.
The existing house was off white with brown trim. I already loved the color and think it will be even better with a darker trim for contrast. In my last post about the COCOCOZY Design House, I revealed what kind of tile we will be using on the front walk and back balcony. I think the patterned tile will go nicely with the paint and the trim I ended up choosing (keep reading!).
I can't emphasize this enough — picking the right off white for the outside of the house was a challenge. I had Tiara and Dale from my team help gather a million Benjamin Moore whites to sample and a few dark colors for the trim.
Among the contenders were the following:
My typical process for picking paint is that I use painters tape to make big squares of each color. I then spend about an hour wondering and deliberating back and forth if I even have the right color samples, then I put on a second coat, and deliberate some more. After letting the paint dry for a few days, I come back and check to see which I like the best.
I narrowed it down to three contenders and I put those on the front of the house: Swiss Coffee, White Dove, and Foggy Morning. Ultimately, I picked White Dove and then later that week I was reassured by Steve when he made the same choice on our early morning job site walk through. Phew, confirmation that I picked something right!!!
White Dove is a soft white that has a little bit of yellow undertones and is neutral enough that it will look great!
Anyhooo…I wanted a softer black for the trim so I picked BlackTop…which is black with green undertones to me…although Steve said he saw red undertones!
My next big dilemma is the door color. I am leaning towards a softer black than BlackTop in a matte finish. I tried out some blues and greens just for fun, but I do not want the front of the house to be too busy with color and the patterned cement tile I picked… so I am leaning towards a black front door. Please weigh in.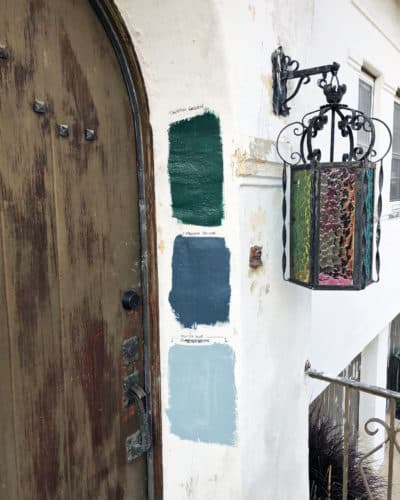 Now we have primed the house… in a few weeks, we will paint and then time for the big reveal!
Wish us luck.
Thank you again to Benjamin Moore for the fantastic paint choices!  So excited to see these colors in action very soon.  Can't wait for it all to be finished!
xo,