What is Nautical Decor?
Nautical decor isn't just about a red, white, and blue color scheme. It's also about embracing a natural color scheme inspired by the sea. It includes natural colors such as the calming tones of stones, sandy beaches, hues of blue, and driftwood. The nautical decor also focuses on unique symbols you can find by the ocean like anchors. This decor style is mainly popular in vacation homes, rental properties near the beach, or people who just enjoy the coastal style.
1. Sailing Wall Art – $1,199
Classic sailing wall art in sepia tones with an antique feel. Floating within a mahogany frame with an espresso finish. Shop at Arhaus.
2. Sail with Me Wall Art- $242
A black and white close-up photo of sails. Classic nautical imagery for a coastal-inspired home office or living room.
3.
Marine Wall Light – $519
The boathouse light is a popular style for those trying to add subtle nautical details to their home. This marine wall light comes in many different colors including brass, antique nickel, and chrome. Shop at Visual Comfort.
4. Ceramic Rope Table Lamp – $365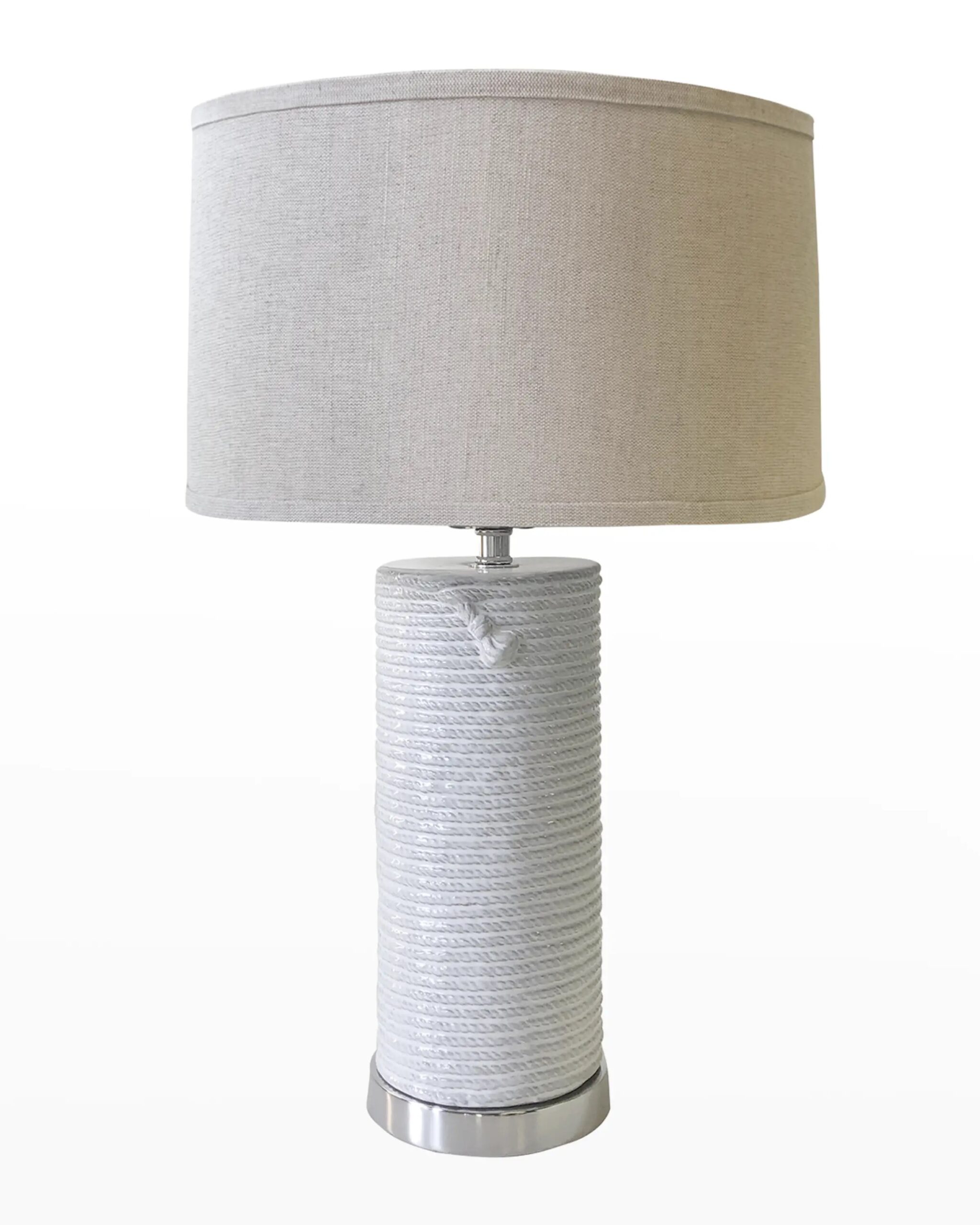 This ceramic lamp is an elevated version of the classic rope-style lamp. It's the perfect blend of elegance and coastal charm, illuminating your space with its timeless beauty. Shop at Neiman Marcus.
5. Round Iron & Rope Frame Wall Mirror – $499
This rope-framed mirror is an attractive addition to any space that is equal parts seaside and trendy. Transform a basic entryway or add the finishing touch to your coastal-themed dining room. Shop the Pottery Barn
6. Round Wall Mirror with Rope Detail – $217
Transform any plain wall into a captivating focal point with the White Washed Round Mirror with Rope Detail, adding a touch of depth and intrigue to your home. This circular mirror features a charming rope accent and comes with conveniently attached hardware, effortlessly complementing a range of design styles and aesthetics.Shop at Overstock
7. White & Navy Fish Pillow – $168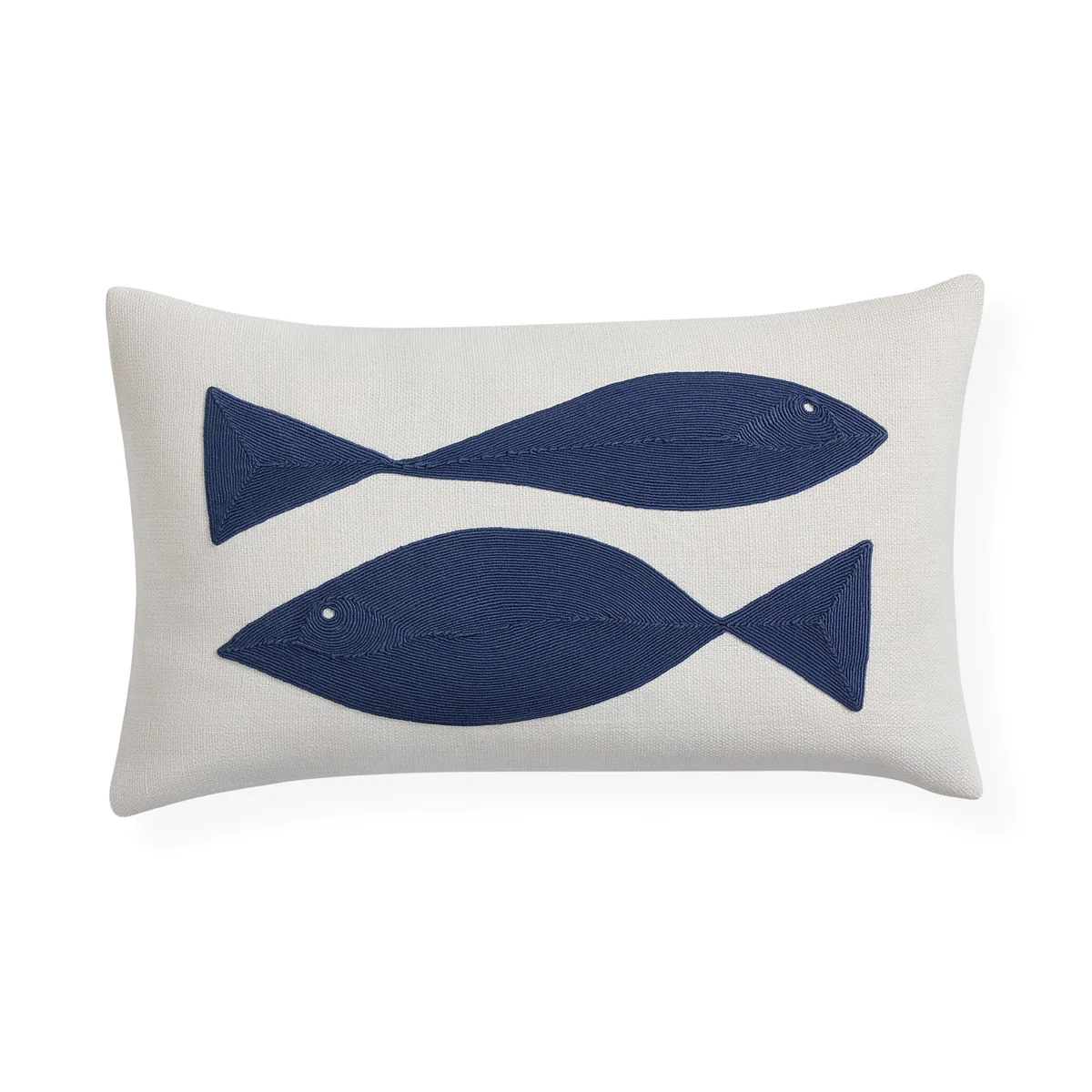 The pillow is designed to transport you to the picturesque French seaside. Crafted with chunky linen, these pillows showcase exquisite corded embroidery in stylish and moody tones. Whether you want to add a pop of color to a neutral pillowscape or make a striking statement on your sofa. Shop at Jonathan Adler
8. White Rope Side Table – $529
Elevate your living space with a touch of coastal flair with this chic side accent table. The nautical white rope and rattan-lined shelves, effortlessly capture the essence of a relaxed coastal lifestyle that we all deserve this summer. Shop at Jamie Young Co.
9. Fez Indoor / Outdoor Pillow – $39 (SALE)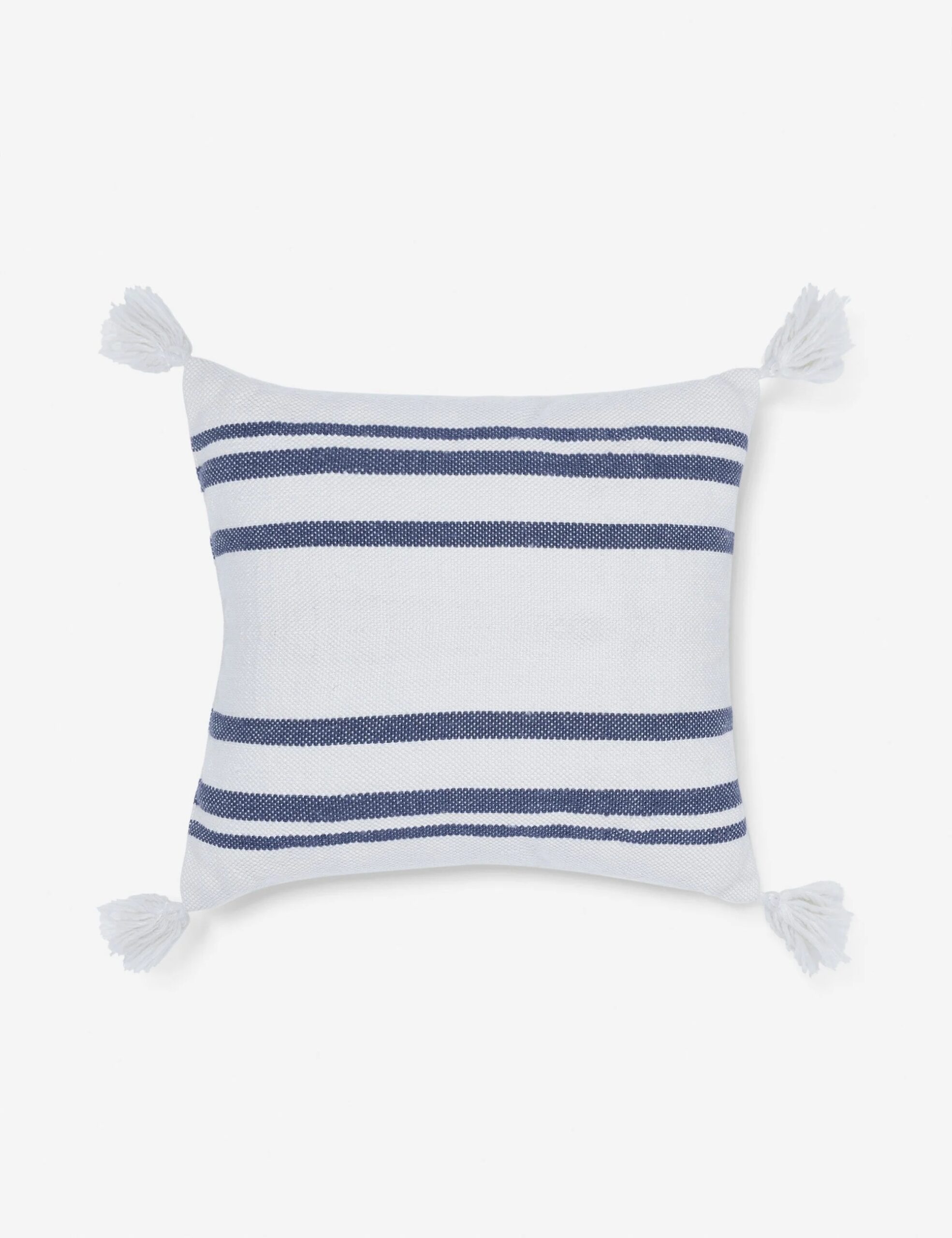 A throw pillow is an easy way to organically add nautical decor. This pillow has a classic striped pattern and charming tasseled corners, it effortlessly brings a hint of old-world charm to any setting. Shop at Lulu & Georgia
10. Escape Beige And Navy Rug – $478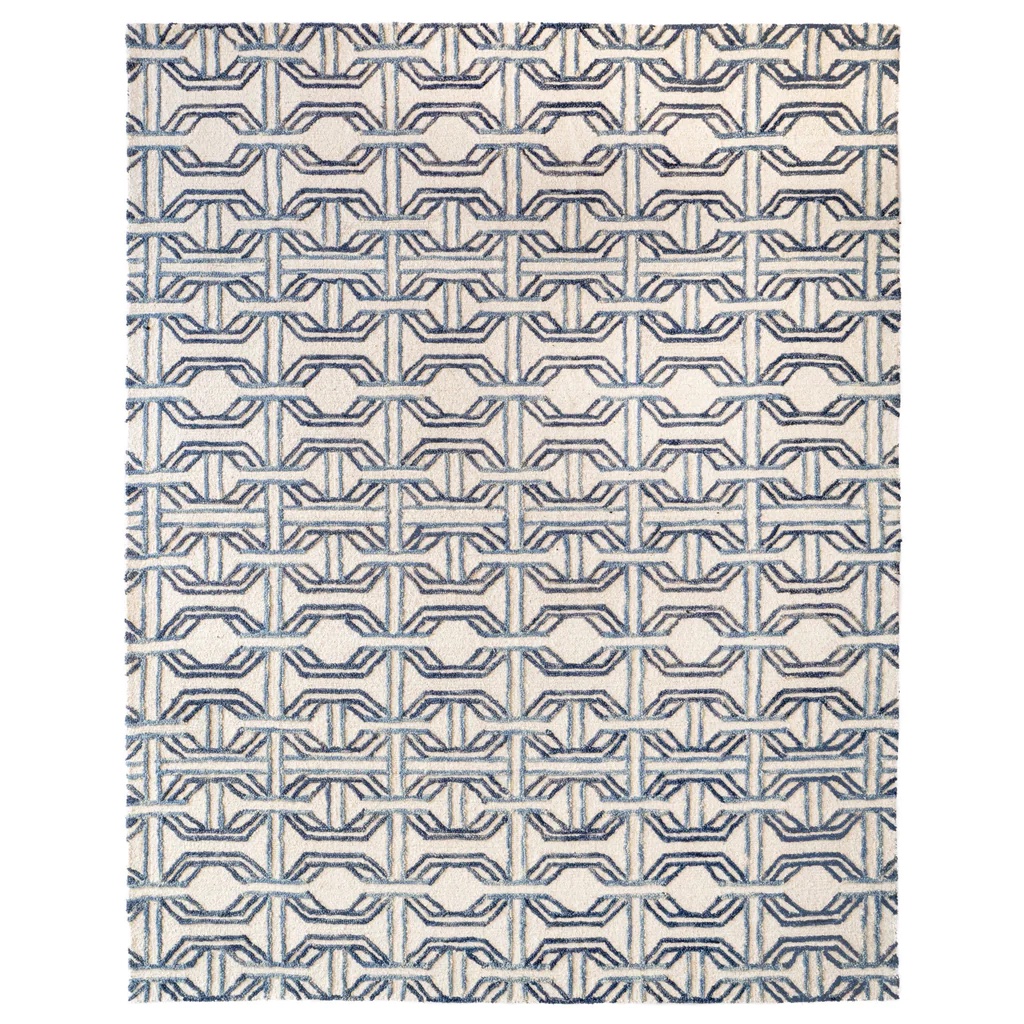 11. Coastal Living Beehive Indoor/Outdoor Pendant – $625
A wicker pendant light will certainly add coastal elements to your kitchen or dining area. You can even add two pendants over your dining table for a dramatic effect. Shop at Anthropologie
This History of Nautical Home Decor
The history of nautical decor can be traced back to the holiday homes in New England, the Hamptons, and Cape Code. The trend was popularized in the 1980s due to the coastal lifestyle appeal. Everyone wants to enjoy the seaside charm in their own home.
There has been a resurgence of nautical decor within the last few years. However, the trend has evolved to be more subtle and sophisticated. The contemporary nautical decor trend focuses on a natural color palette, drawing inspiration from the sea and surrounding elements.
You can save money by using the Chirpyest browser extension to earn cash back on your purchase. Chirpyest is affiliated with Lulu & Georgia, Anthropologie, Arhaus, Overstock, and more. Join now if you haven't already!
What do you think of the nautical decor? Do you think it can be displayed year-round?