So my obsession with the Hamptons continues.  I want a house in the Hamptons.  I would be fine with any house in the Hamptons but a very large one would be nice.  If I can't have a house in the Hamtpons…best of friend AM better get one and I would just come visit…and not to put any pressure at all on her…this large East Hamptons house would be perfect!
Here it is…a $16.9 million dollar listing with 11,600 square feet of home. Shingle style home in East Hampton (Georgica Pond). The estate includes 8 bedrooms, 8.5 baths, 3.6 acres, pool, pool house, antique oak floors, vaulted living room ceilings.   Designed by architect Peter Cook,
This million dollar listing is from Sotheby's International Realty.
I love the herringbone hardwood floors in the foyer and the antique rustic wood floors throughout!  Take a look.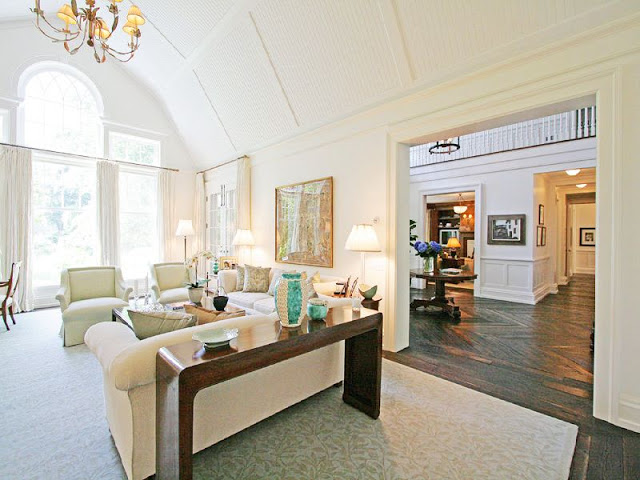 A large living room with vaulted ceilings and wood floors would be perfect for vacation entertaining. (above and below)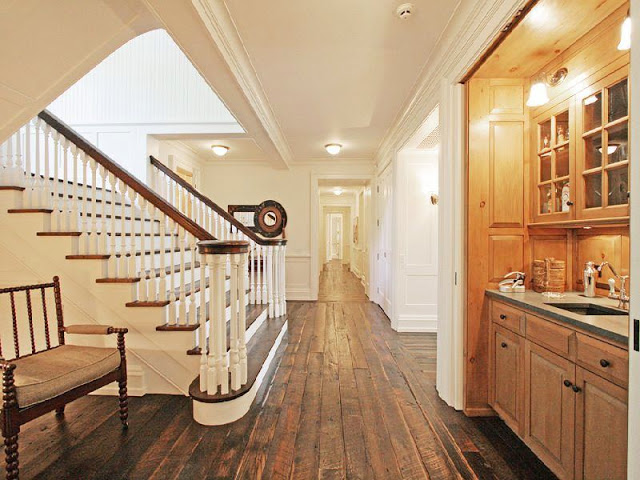 Love this long hallway which shows of the rustic antique looking wood floors. (above)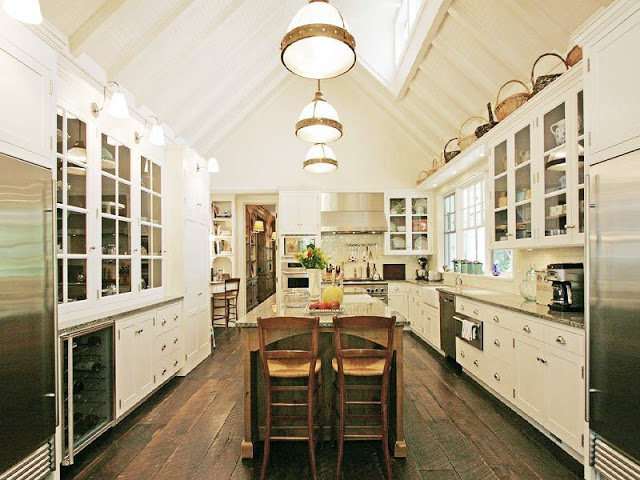 This chef's kitchen with stainless appliances, white cabinets and large island would work just fine for me. (above)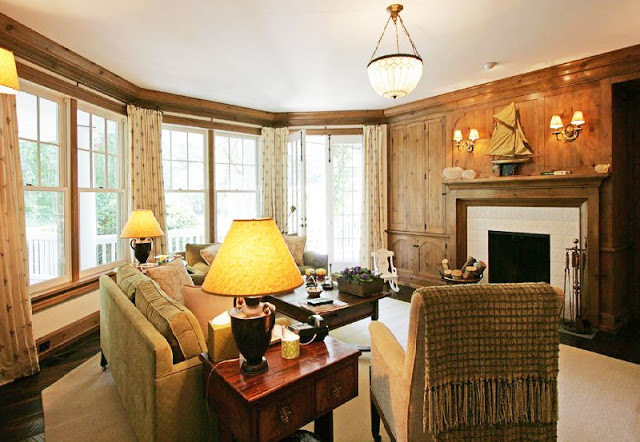 Must have a wood paneled library…right? (above)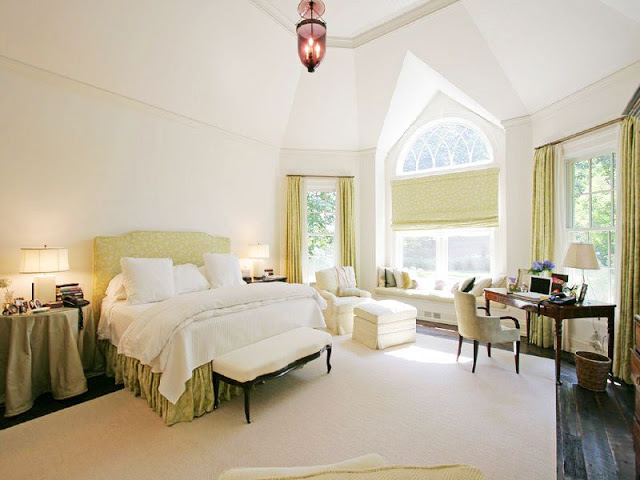 High ceilings make the master suite look huge bright and airy. (above)
So what do you think of this little house?  Like or dislike?  If someone offered it to you would you take it or leave it?  Do tell.  I personally would take it in a heartbeat.  You?
Happy Tuesday!
xo
Coco