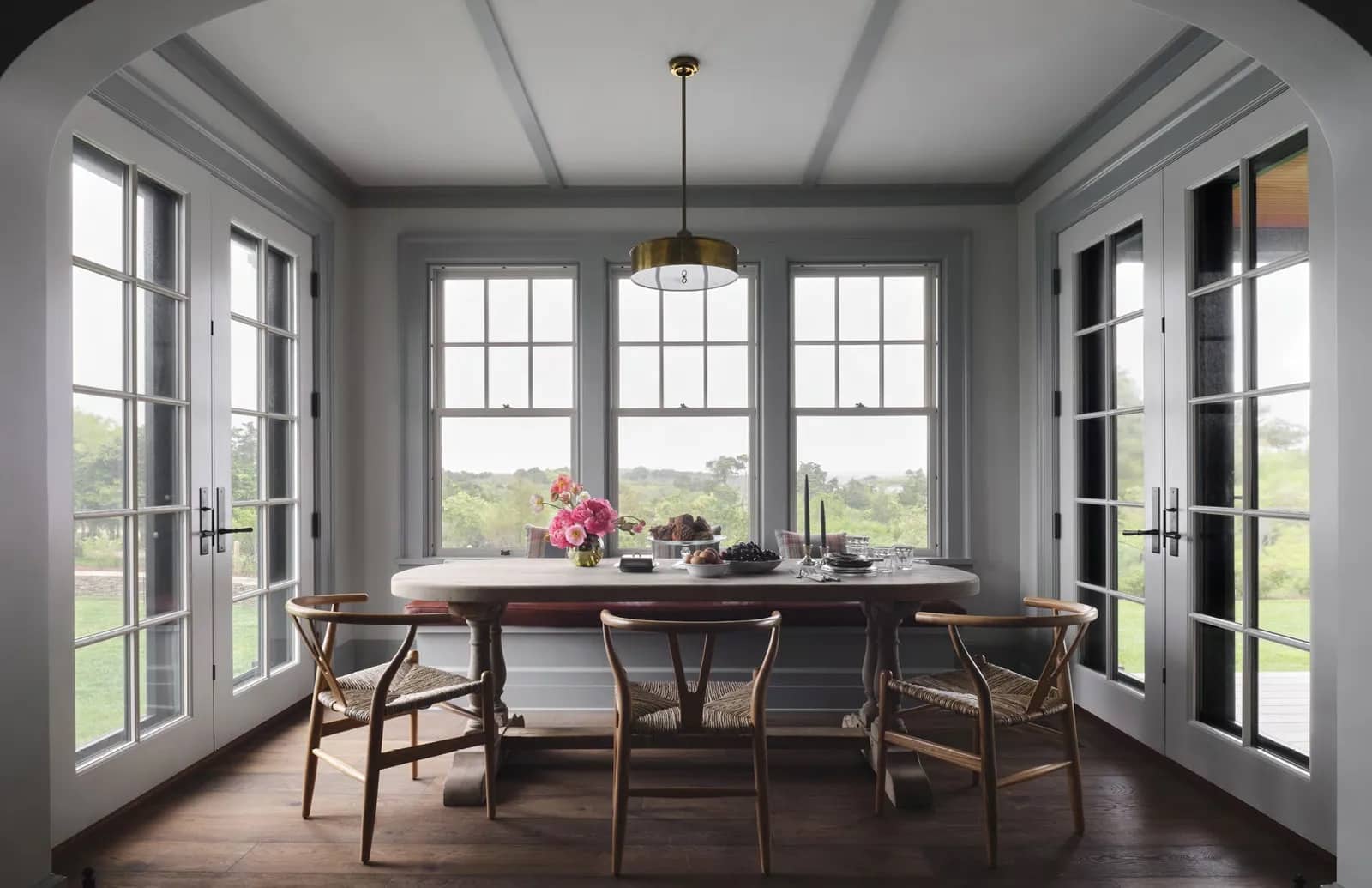 The second nook features a moody grey space and a long bench for comfortable seating. The two french doors are great for indoor-outdoor entertaining.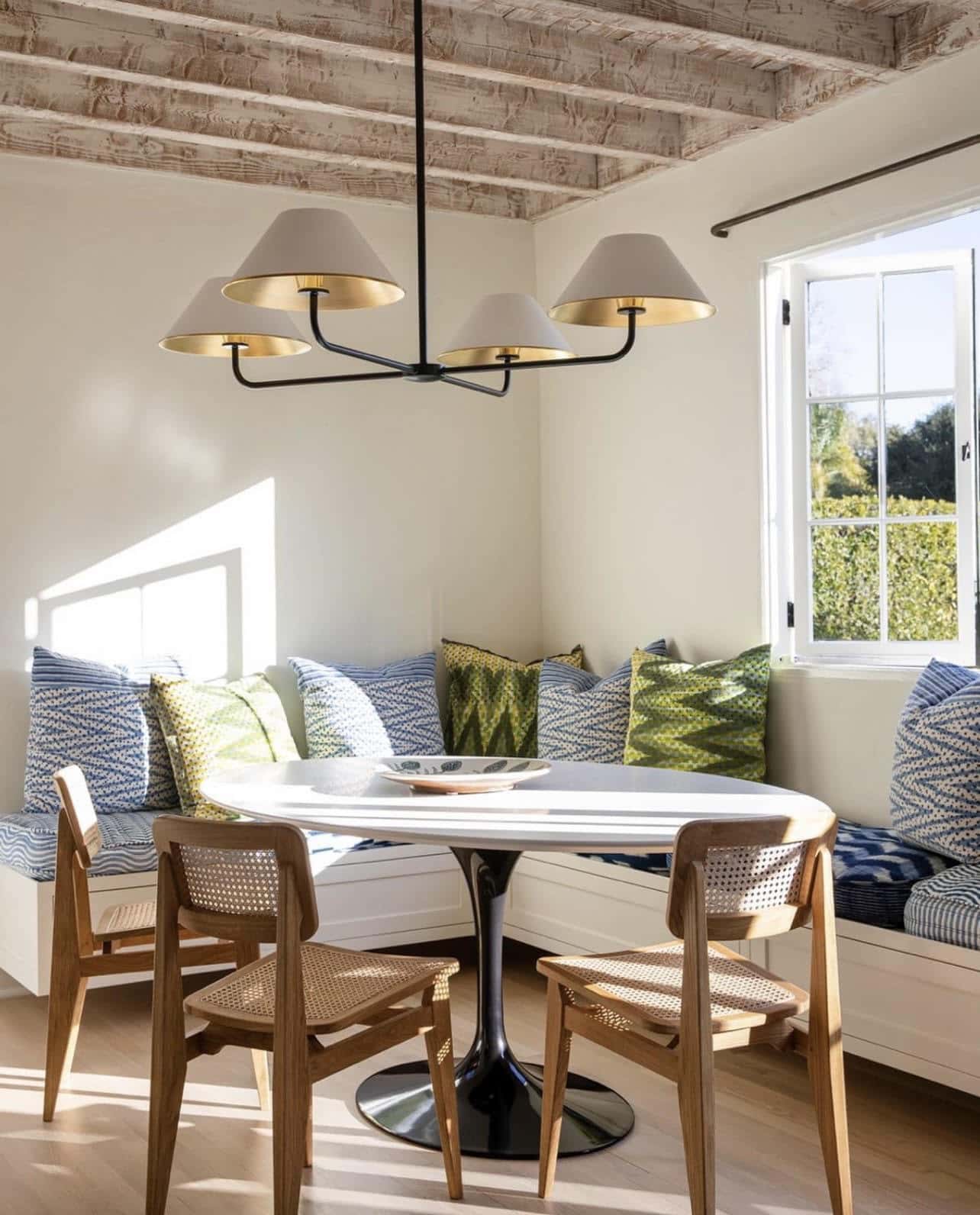 The third design is all about vibrant colors. The interior designer, Bonesteel Trout Hall, added colorful cushions and pillows to brighten up the all-neutral space.
My two favorite things…a gallery wall and a set-in nook. This fourth dining area is so charming. I love the contrast between the white brick wall and the deep midnight blue wall.
The fifth kitchen design is more artistic than the others. If you're not afraid of taking a risk, then add a beautiful textile floor to your breakfast area. Interior designer, Meredith K Design, elevated the space by coordinating the custom bench seating with the navy and white flooring.
This design is for the people that like to keep it neutral, but with a chic twist. Jenn Feldman Designs, created a custom corner sofa for her clients. It's elegant breakfast nook that almost feels like you're in a city lounge.