Multipurpose Dining Areas: Embracing Versatility with Breakfast Nook
New construction is focusing on family-friendly dining experiences. Modern homes are using multipurpose dining room, which includes breakfast nooks. It's a flexible room that may serve as a relaxed corner for your morning coffee or a casual dining area for family dinner. You can innovate the space with design elements, such as kitchen pendant lights hung above the table and stylish throw pillows to create a cozy nook.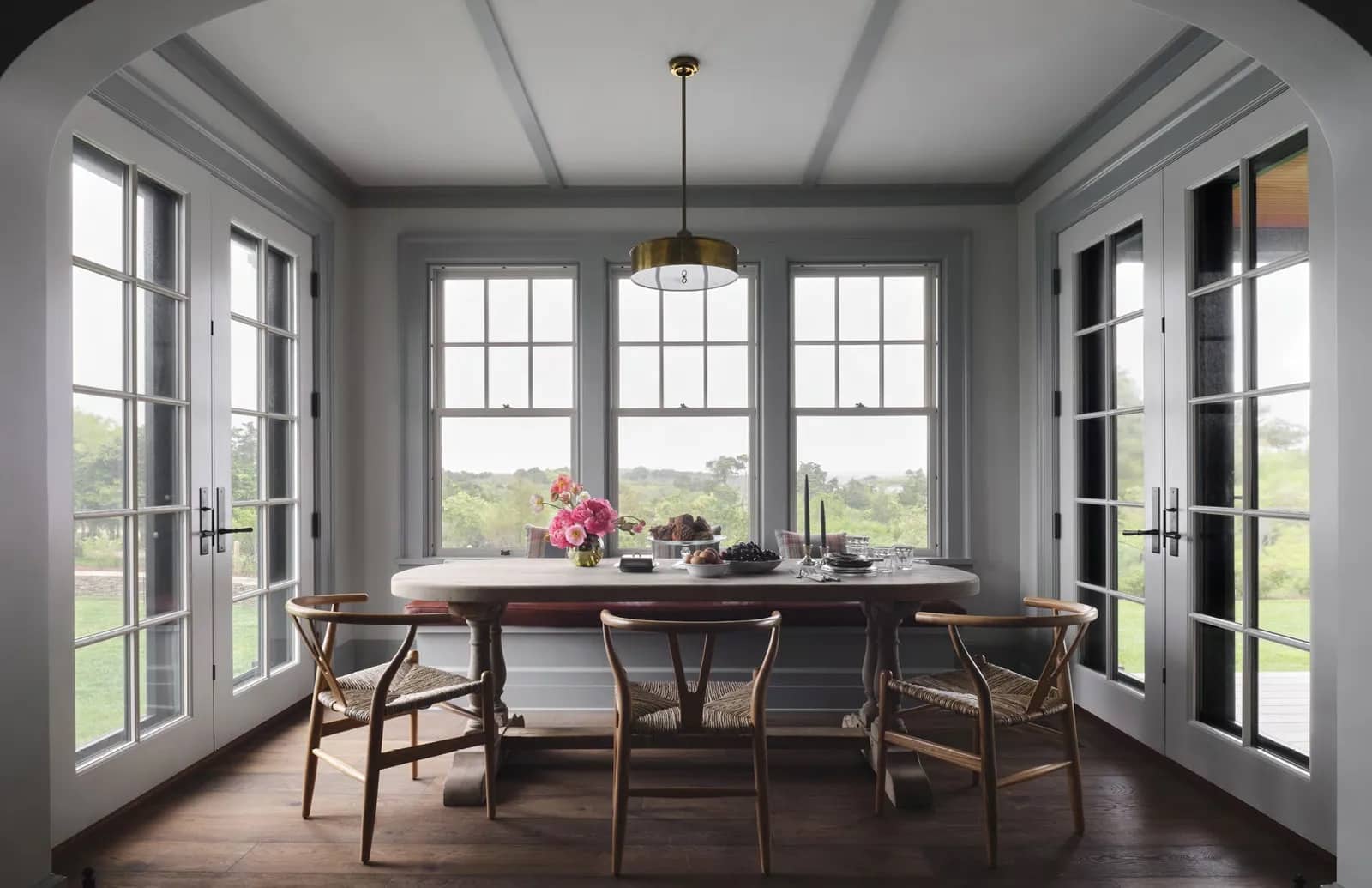 The second dining nook features a moody grey space and a long bench for comfortable seating. The two french doors are great for indoor-outdoor entertaining.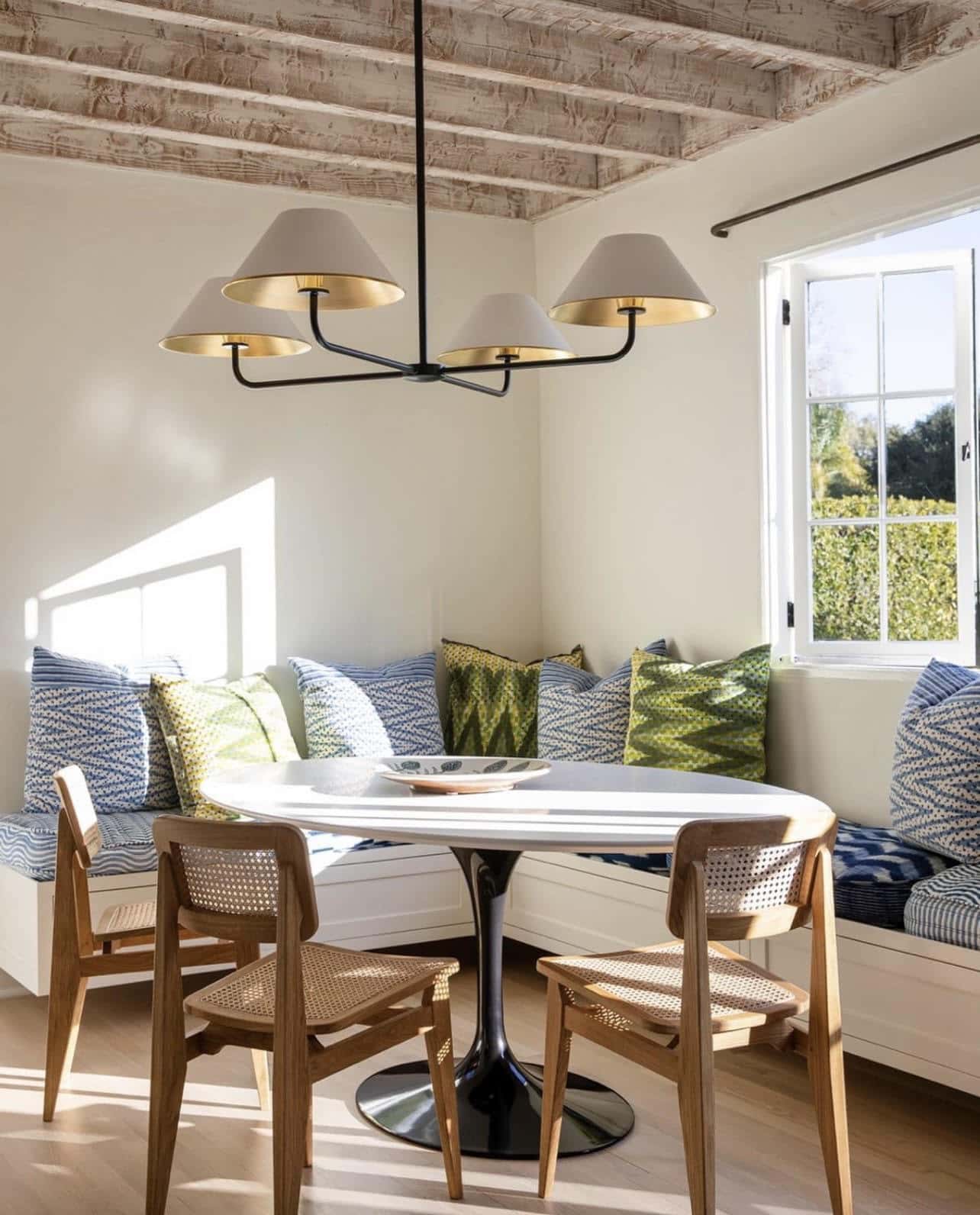 The third design is all about vibrant colors. The interior designer, Bonesteel Trout Hall, added colorful cushions and pillows to brighten up the all-neutral space.
My two favorite things…a gallery wall and a set-in nook. This fourth dining area is so charming. I love the contrast between the white brick wall and the deep midnight blue wall.
The fifth kitchen design is more artistic than the others. If you're not afraid of taking a risk, then add a beautiful textile floor to your breakfast area. Interior designer, Meredith K Design, elevated the space by coordinating the custom bench seating with the navy and white flooring.
This design is for the people that like to keep it neutral, but with a chic twist. Jenn Feldman Designs, created a custom corner sofa for her clients. It's elegant breakfast nook that almost feels like you're in a city lounge.
Interior Design Trends: The Shift to Informal Dining Areas
Dining nooks are becoming a popular design technique in new construction. According to the Architectural Digest, versatile breakfast nooks are "currently having its moment in the son." People who are renovating their homes or building new construction are prioritizing family-friendly dining experiences including built-in banquette seating. People with growing families rather invest in comfortable and functional seating for their home including dining areas that can also become a home workspace, children's homework station, or a cozy home bar.